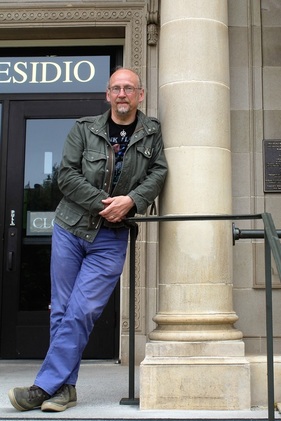 ​

​Oz Hardwick is a York-based poet, photographer, music journalist, and occasional self-deluded musician. As a viable alternative to poverty, he is Professor of English at Leeds Trinity University, and has written extensively on misericords and animal iconography in the Middle Ages.

Oz has published more than four hundred poems internationally, in journals and anthologies, as well as having work performed in musical settings and as part of art and film collaborations. His latest poetry collection is The Ringmaster's Apprentice (Valley Press, 2014), and he is co-author, with Amina Alyal, of the Saboteur-shortlisted Close as Second Skins (IDP, 2015).

In his dreams, Oz plays bass in a Belgian space-rock band.
---
Hitch-Hiking in French Cinema

She was a classic movie driver: glamorous,
bright eyes glancing, hands off the wheel,
drawing maps and destinies in the air.
Her road knew where to go.

To one side, the slow, silver Loire;
to the other, St Clément, Port St Maur,
blurred placenames. Lighting a cigarette,
she held me with a smile.

Where now? We let the road decide.
Hands off the wheel, she spoke too fast:
I understood few words
but read the subtitles.

Le cinéma français en stop

Elle roulait comme une star de cinéma classique: séduction
Ses yeux brillaient, dansaient, et ses mains lachant le volant,
Dessinaient des cartes et des destins sur l'air.
Sa route à elle savait où elle allait.

D'un côté, la Loire, lente et argentée;
De l'autre, Saint Clément, Port Saint Maur,
Les toponymes se brouillent. Allumant une cigarette
Elle me tient de son sourire.

Et vers où maintenant? A la route de choisir.
Les mains libérées du volant, elle parlait trop vite:
J'ai compris peu les mots, mais j'ai lu les sous-titres.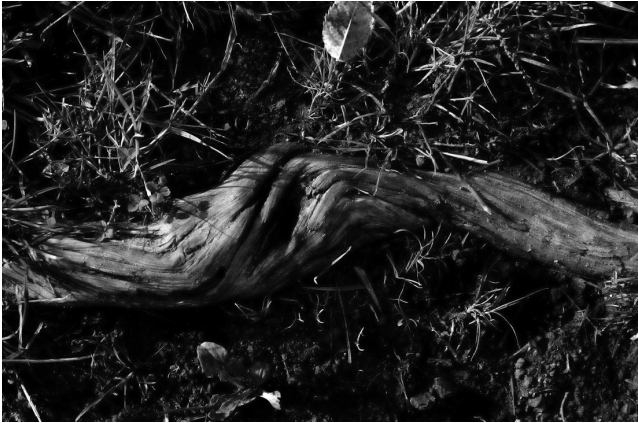 ​Exchange

A Breton evening, first time away from home,
in leather jackets and bodies that didn't fit yet,
veins pumping confusion, we drank deep
on cheap cider from the hypermarket.

Schoolkids off the leash, three French words
between us, all pronounced wrong,
we smoked and shrugged with the local youths,
spoke in gestures, joked with raised eyebrows.

And how it happened, I don't recall,
but there I am, forty years younger,
kissing the quiet girl with the dark eyes
and a name I still can't spell. Now,

in the tobacco glow of streetlamps,
lost in lanes of cafés and dark churches,
I find myself asking strangers for directions,
my awkward mouth remembering her foreign tongue.






Échange

Soirée bretonne, premier "échange",
Vestes en cuir, corps tout jeunes,
Confusion dans les veines, vidant d'un trait
Le cidre bas de gamme d'un supermarché.

Jeunes lycéens en liberté, trois mots de français
À nous tous, mal prononcés,
Avec les jeunes du coin, nous avons fumé, haussé les épaules,
Faisant des gestes, et plaisantant, sourcils levés.

J'ai oublié comment ca s'est passé,
Mais me voici, quarante ans plus jeune
À embrasser la jeune fille tranquille au regard sombre.
Et son nom que je ne sais toujours pas épeler. Maintenant,

Sous la lueur des lampadaires couleur tabac,
Perdu dans les rues de cafés et de sombres églises,
Je me retrouve à demander le chemin aux étrangers,
Ma bouche maladroite se rappelant sa langue étrangère.